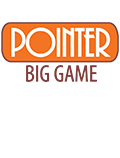 INTRODUCTION
Blackbucks were introduced to Argentina and the USA. Blackbucks generally live on open plains and open woodlands in herds of five to 50 animals with one dominant male.
They are very fast. Speeds of more than 80 km/h (50 mph) have been recorded. They are primarily grazers and avoid forested areas. They require water every day and may move long distances in search of water and forage in summer. Usually, they feed during the day. Their diet consists mostly of grasses. The Indian Blackbuck is considered to be the second fastest in the world next to the Cheetah.
The blackbuck is a medium size antelope, which is sexually dimorphic. The males at birth are brown without horns. However, with secretion of sexual hormones, males develop a pair of corkscrew horns and their body color changes to elegant black. The normal lifespan of a Blackbuck is about 12 to 15 years. The average weight of an adult male is 75-110 pounds with horns averaging a length of 14-18 inches. The blackbuck also has unique white rings around its eyes.
---
The Hunting
Antelopes are animals brought from India perfectly adapted to the large areas of our country. They move in herds and their main defense is their eyesight and their astonishing escape velocity. Males develop antler spirals that can reach 60 centimeters. Their weight can reach 50 kilograms and are black on their back and white on their abdomen. Females are born brown and in maturity are light brown.
It is a hunt that requires a delicate approach and a shot from at least 150 meters away.
Season
The season is all year round. The best time to hunt them is during the breeding season in late summer or the fall.
Locations and Lodges
LA PAMPA LODGE
It is located 34 miles from the city of Santa Rosa, in the province of La Pampa, Argentina, and 400 miles from Buenos Aires Capital City. This lodge was established in a location of the Argentine Pampas where the ongoing study and monitoring of species ensures guests the most prized trophies in Big Game Hunting Argentina, but with the most careful consideration of nature and the healthy practice of the sport.
SAN FERNANDO LODGE
It is located 6 hours driving from Buenos Aires and only 2 hours by car from the local airport. We can also provide private flight services from any location in the country, direct to the farm. While allowing our visitors to enjoy viewing Argentina's countryside and style of life, there are 21,000 acres essentially for shooting as well as the farming business development. The principal house of this lodge offers facilities such as 4 bed rooms, broad dining room with a fireplace in the lounge, living room with amenities, central heating, Wi-Fi and swimming pool, among others.
Our chef will offer typical meals of the area, like traditional Argentine barbecue, empanadas and locro (traditional regional stew) are included. He will also use our delicious synergetic recipes so that the hunter may taste the best pieces of the species obtained during the journey. The meals will be served with the best wines of the region and home-made desserts.
---
BACK TO TOP