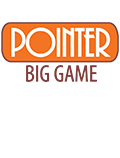 Accommodations
- 5 double rooms
- Bar
- Living room
- Dining room
- Barbecue house section
- Outside galleries, swimming pool, and outside fire pit by the lagoon
- Gun rental
- Horseback riding
- Satelite TV, Wi-Fi, air conditioner
- Laundry service
- Private landing strip and plane.
Cuisine
The ranch has an international chef in charge of the gourmet cuisine. He prepares a great variety of exquisite meals based on game meat (deer, wild boar and so on) and the world-famous Argentinean beef. Our guests will also enjoy our traditional Argentinean dishes, especially the "asado" (barbecue). Something you wont forget.
Adding to the excelent meals based on game meat you will have the pleasure to taste the Malbec Argentino, which is the Trophy of Argentina's wines.
Gear and Equipment
SHOOTING SAFETY GLASSES OR SUNGLASSES: they should serve as sunglasses and they should de be shatterproof. The green or yellow protective glasses that can be worn over regular glasses are good. They have a small side panel, which protects against glare. They are available in many shooting sports suppliers.
LIGHTWEIGHT HAT: one with a wide brim is best.
SHOOTING GLOVES: this item is important to protect hands from hot shotgun barrels and nicks and blisters from reloading, breaking guns or activating safeties. Golf or batting gloves are a good substitute if you cannot find quality, sensitive leather shooting gloves.
SOFT PROTECTIVE GUN CASE FOR DAILY USE: This is optional; we can provide you with one.
SHELL POUCH: one that will hold a box or two of shells. It can also be a belt-type pouch or vest. This is important sespecially if you plan to load the gun yourself.
SMALL FIELD BAG: to carry camera gear and other personal items into the field.
INSECT REPELLENT: especially for our summer season. Mosquitoes or other bothersome insects are very unusual in the field - you might take a small bottle of Cutter's Cream.
CAMERA: The area is scenic and photographic possibilities abound. We also offer a private service by a professional photographer.
EVENING DRESS: Clothing is casual. Slacks and sport shirts are all you need.
BAND-AIDS OR TAPE: for sore fingers from shooting.
The Hunting
Our Hunting area is over 15,000 acres of Private land. Most of the terrain is flat lands, calden woods and soft hills. Usually, the hunting method is stalking through the bushes, one hunter – one guide (PH). Shoots are usually no longer than 150 yards,
Bow Hunting: We also welcome bowhunters. For them, the hunting method is different: we do waits in tree stands, blinds, and water holes. And we also stalk in the rutting Season.
Gun Rental: We have available gun rental at the lodge. (.300 Cal , .308 Cal, .375 , .12 gauge , 20 gauge)
Logistics: Depending on the schedule hunters can take 1-hour domestic flight from Buenos Aires city to Santa Rosa Airpot city in La Pampa province. Another option will be to get a private charter plane straight to the lodge can be schedule upon request too.
Species Available: Red Deer, and Wild Boar. Blackbuck, Fallow Deer, and Axis Deer are possible to be hunted here, but they are not guaranteed.
IMPORTANT NOTE: If you shot any game that was already wounded by natural causes, trophy must be paid in full.
Reservations: These will be confirmed with a 50% payment.
Cancelation policy: 100% up to 60 days before the arrival.
Traveling Here
The lodge is located 34 miles from the city of Santa Rosa, in the province of La Pampa, Argentina, and 400 miles from Buenos Aires Capital City.
Final destination for this hunting option is Santa Rosa city (RSA)
The best connection is through Buenos Aires (Argentina), Ministro Pistarini Airport (EZE)
Right now, 31 airlines operate out of Ministro Pistarini Airport. It offers nonstop flights to 51 cities.
Every week, at least 126 domestic flights and 833 international flights depart from this airport.
Important airlines to be consider for international flights: American Airlines, Delta, United Airlines, Copa Airlines, Lan Airlines, Aerolineas Argentinas, Iberia, and British Airways.
Santa Rosa Airport (RSA)
Right now, only 1 airline operates out of Santa Rosa Airport: Aerolineas Argentinas.
When connections are through Buenos Aires (Argentina) you arrive to Ministro Pistarini Airport in Ezeiza and you will have to change airport to Aeroparque (AEP). At least 4 hours between flights are needed, due to traffic delays. We will organize your ground transportation in Buenos Aires to make it hassle free. There are great connections to Buenos Aires from Miami, Dallas, Houston or Atlanta.
Consider also private charters from Buenos Aires to La Pampa. We will be pleased to send you further information and budgets.
From Santa Rosa airport to the lodge it is a 1-hour drive.
BEAGLE TOURS
In order to make the most of your stay here in this beautiful country, partnered with Beagle Tours, our sister company with amazing professionals that will be greatly happy to assist you if you are interested in doing some kind of non-hunting activity in Argentina.
Our focus is to offer our guests the type of travel experience they wish in terms of hotel accommodation, activities and city tours.
We work every day to satisfy the needs of sophisticated and luxurious travelers and guests, as well as small private groups of friends seeking for a mid-rate trip, and even larger groups planning to have an affordable and nice experience. We specialize in custom itineraries based on your group's wishes and budget keeping in mind that anything that your heart desires can be found in our country: From the award winning wine to the highest mountain in the western hemisphere, salt flats and even glaciers. Tourist attractions in Argentina offer something for every traveler.
Thus, if you feel like visiting the one and only Iguazu Falls, doing a wine tour in Mendoza province, amaze yourself navigating around the Glaciar Perito Moreno at the very end of the continent in Santa Cruz province, letting yourself go while you enjoy watching a Tango Show in Buenos Aires province, or you just simply need hotel reservations, please, contact Beagle Tours manager Vicky Fallotico at travel@pointeroutfitters.com and she'll be glad to help you.
---
BACK TO TOP