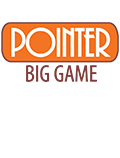 Accommodations
Northern Bariloche Big Game Lodge offers not only premium hunting, but also the finest lodging in Patagonia, Argentina.
The two ranches, Algar Ranch and Calcatre Ranch, with a total of 85,000 acres together, are close to each other. The Algar ranch is the perfect place to bring a non-hunting guest.
ALGAR RANCH:
Our 60,000 acre private ranch is located just 60 miles north of the beautiful city of San Carlos de Bariloche, with paved road access and the perfect habitat for red stag, which are found free roaming in abundance. Accommodations are top notch. The lodge has been renovated recently and is limited to 8 master bedrooms (all can turn matrimonial or twin if needed), private bathrooms and all the comfort of a five-star hotel. There is a chef who excels at the preparation of delicious local and international cuisine. Wine and beer are freely available during meals.
Service include: premium accommodation, world-class cuisine, valet laundry, San Carlos de Bariloche airport reception and assistance, Wi-Fi internet access and trophy scoring (SCI & CIC).
CALCATRE RANCH:
It is also located in Patagonia. This magnificent lodge belongs to the same owners and has 25,000 acres of pristine Patagonian steppe country. It is located in the southern part of the province of Neuquén, with paved road from the airport in the beautiful city of San Carlos de Bariloche (130 miles away). Calcatre lodge is a premium hunting, first-class lodge.
Accommodations are top notch and include three master bedrooms (all can turn matrimonial or twin if needed), private bathrooms and high level of comfort. Wine and beer are freely available during meals.
Service includes: premium accommodation, world-class cuisine, valet laundry, San Carlos de Bariloche airport reception and assistance, Wi-Fi internet access and trophy scoring (SCI & CIC).
Cuisine
Enjoy our gourmet and traditional cuisine every night after your shooting day. Our professional chef will delight you with amazing Argentinean and international dishes. We will have special appetizers for your drinks before dinner every night. You have to experience our special goat or lamb "a la cruz", which is a very local and well known way to prepare this unique delicatessen. Normally it takes more than three hours on the fire, to get it tender and amazingly tasty.
Gear and Equipment
SHOOTING SAFETY GLASSES OR SUN GLASSES: they should serve as sunglasses and they should de be shatterproof. The green or yellow protective glasses that can be worn over regular glasses are good. They have a small side panel, which protects against glare. They are available in many shooting sports suppliers.
LIGHTWEIGHT HAT: one with a wide brim is best.
SHOOTING GLOVES: this item is important to protect hands from hot shotgun barrels and nicks and blisters from reloading, breaking guns or activating safeties. Golf or batting gloves are a good substitute if you cannot find quality, sensitive leather shooting gloves.
SOFT PROTECTIVE GUN CASE FOR DAILY USE: This is optional.
SMALL FIELD BAG: to carry camera gear and other personal items into the field.
INSECT REPELLENT: especially for our summer season. Mosquitoes or other bothersome insects are very unusual in the field - you might take a small bottle of Cutter\'s Cream.
CAMERA: The area is scenic and photographic possibilities abound.
EVENING DRESS: Clothing is casual. Slacks and sport shirts are all you need.
The Hunting
In addition to the majestic red stag and the unique Pere David's deer, the Northern Bariloche Lodge offers more than 12 different species including fallow deer, axis deer, feral oxen, mouflon sheep, blackbuck antelope, black Jacob's ram, Patagonian dall, Patagonian ram, multihorned sheep, wild goat, Juan Fernández goat (Balearean Boc), puma and Russian boar.
We are proud to say that we offer the highest trophy quality that you will ever find in our country, and in the world. All trophies are awesome and guaranteed to make the record book.
BOW HUNTING:
With the combination of the scenery and the fair chase hunt we offer, we are sure that bowhunters will experience the true essence of a bow hunting adventure at Northern Bariloche lodge. You will find this country vast and open, making it easy to spot the prey from high vantage points. The hunting field and the hilly terrain are broken with ravines and streams all over, where the animals go down looking for places to drink and graze. The tall grasses and bushes make the perfect camouflage for this activity. Regarding shooting distances, hunters may expect to shoot from 30 to 70 yards.
HOW WE DO:
Due to the very open nature of our terrain and the large size of the property, large tracts of ground need to be covered daily. Our extensive network of roads (+330mi) allows our guides to reach almost every part of the ranch on 4WD vehicles, however, final approach is always done on foot. Depending on the physical ability of the hunter, some walking is required to make good approaches to game. The usual daily distance hunters walk ranges from 1mi to 15mi. We move when the animals move and we bed when they bed. Early mornings and evenings are the best time to find game around the ranch.
What we do here is exclusive to you. We have hunted in an environment where you could feel as you are competing with the other hunters in the lodge. This is your hunting experience and our goal is to concentrate entirely on that.
Traveling Here
The lodge is located 60 miles to the North of San Carlos de Bariloche. The Teniente Luis Candelaria International airport (BRC) will be the final destination.
The best connections are through Buenos Aires (Argentina).
Ministro Pistarini Airport (EZE) (Buenos Aires, Argentina): Right now, 31 airlines operate out of this airport. It offers nonstop flight to 51 cities. Every week, at least 126 domestic flights and 833 international flights depart from EZE.
Important airlines to be consider for international flights: American Airlines, Delta, United Airlines, Copa Airlines, Lan Airlines, Aerolineas Argentinas, Iberia, and British Airways.
San Carlos de Bariloche Airport (BRC) (Río Negro, Argentina): Right now, 5 airlines operate out of San Carlos de Bariloche Airport.
The best airlines flying from Buenos Aires to San Carlos de Bariloche is Aerolineas Argentinas.
From San Carlos de Bariloche airport to the lodge it is a 70-minute drive.
BEAGLE TOURS
In order to make the most of your stay here in this beautiful country, partnered with Beagle Tours, our sister company with amazing professionals that will be greatly happy to assist you if you are interested in doing some kind of non-hunting activity in Argentina.
Our focus is to offer our guests the type of travel experience they wish in terms of hotel accommodation, activities and city tours.
We work every day to satisfy the needs of sophisticated and luxurious travelers and guests, as well as small private groups of friends seeking for a mid-rate trip, and even larger groups planning to have an affordable and nice experience. We specialize in custom itineraries based on your group's wishes and budget keeping in mind that anything that your heart desires can be found in our country: From the award winning wine to the highest mountain in the western hemisphere, salt flats and even glaciers. Tourist attractions in Argentina offer something for every traveler.
Thus, if you feel like visiting the one and only Iguazu Falls, doing a wine tour in Mendoza province, amaze yourself navigating around the Glaciar Perito Moreno at the very end of the continent in Santa Cruz province, letting yourself go while you enjoy watching a Tango Show in Buenos Aires province, or you just simply need hotel reservations, please, contact Beagle Tours manager Vicky Fallotico at tours@beagleinternational.com and she'll be glad to help you.
---
BACK TO TOP